Lamont Dozier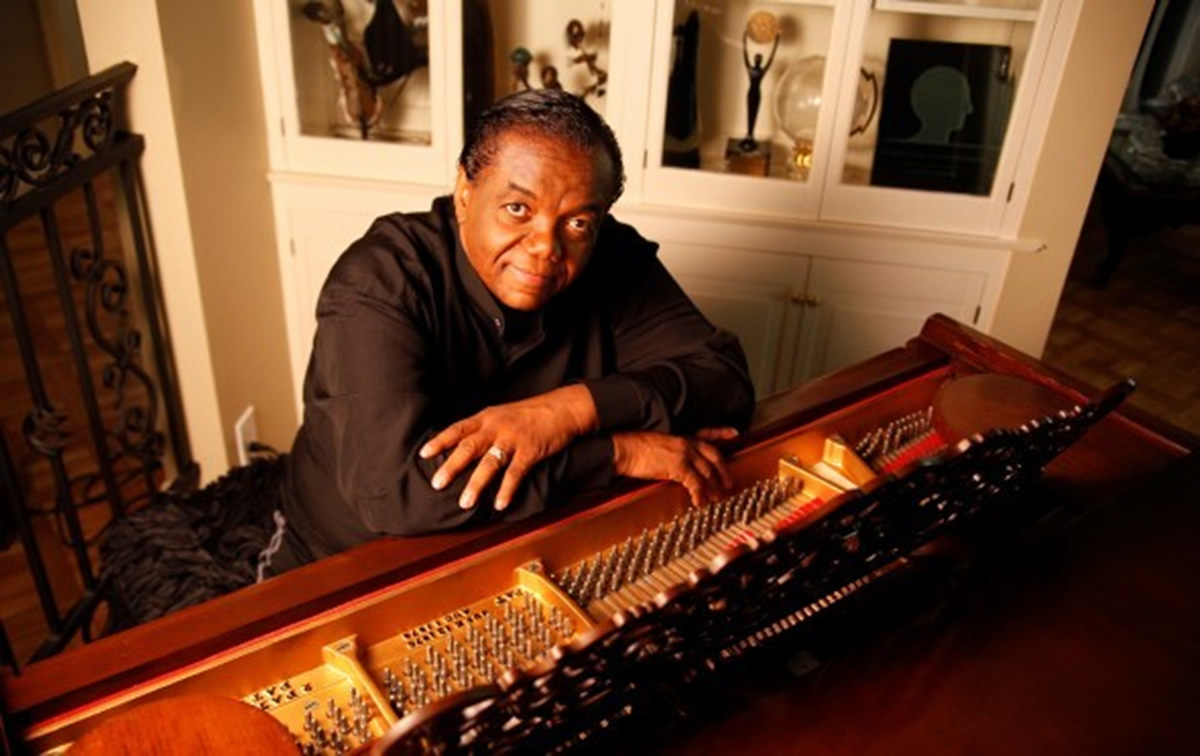 Lamont Dozier – living legend
It's been said, there are two major pillars of influence on modern music -The Beatles and Motown.
Lamont Dozier has written over fifty #1 hits, many for Tamla Motown with artists such as Marvin Gaye, Diana Ross & The Supremes, The Four Tops, Martha & The Vandellas and many more, as part of the song writing team, Holland/Dozier/Holland.
The legendary Songwriter/Producer/Artist now announces his debut UK tour to take place in June 2018.
On this tour, Lamont and his band will be performing his classic hits in support of a new album, 'Reimagine', scheduled for release on 25 May 2018, which 'reimagines' these iconic songs in a more intimate, 'unplugged' format. 
Lamont has many guests joining him on the new album, including Gregory Porter, Rumer, Graham Nash, Todd Rundgren, Jo Harman & more.
On the tour, Lamont will also, no doubt, share many of the stories behind the songs.
Detroit-born Lamont Dozier was signed to Berry Gordy's Motown Records in 1962.
After hooking up with Eddie & Brian Holland, the trio wrote a breath-taking number of hits including 'Baby Love', 'It's the Same Old Song', 'This Old Heart of Mine', 'Where Did Our Love Go', 'You Can't Hurry Love', 'Reach Out, I'll be There', 'Jimmy Mack', 'Stop! In the Name of Love',  'Standing In The Shadows Of Love', 'Bernadette', '(Love Is Like A) Heatwave', 'Baby I Need Your Loving', 'Sugar Pie, Honey Bunch', 'Jimmy Mack', 'You Keep Me Hangin' On', How Sweet It Is (To Be Loved By You)' , 'I'm A Roadrunner' and many, many more.
The Invictus & Hot Wax record labels were then set up in 1968 by Holland/Dozier/Holland and more hits followed such as 'Band of Gold' for Freda Payne, 'Give Me Just a Little More Time' for Chairman Of The Board and more.
In 1972 Lamont Dozier's solo career commenced with 'Why Can't We Be Lovers' followed by more success with 'Fish Ain't Bitin' and 'Going Back To My Roots'.
Lamont Dozier went on to collaborate with Simply Red, Kanye West, Alison Moyet, Eric Clapton, Phil Collins, Mark Ronson, Solange Knowles, Joss Stone amongst many others, during his long and illustrious career.
Special guest tour support comes from award winning singer/songstress Jo Harman, who's critically acclaimed and commercially successful current album, 'People We Become', recorded in Nashville, includes a cameo from soul superstar Michael McDonald.